♦

HOME

♦

CMU NEWS

♦

SERVICES & POLICIES

♦

ELECTRIC DEPARTMENT

♦

WATER
DEPARTMENT

♦

BOARD OF
PUBLIC WORKS

♦

FAQs

♦

HISTORY

♦

CONTACT

500 South Main
Carrollton, MO 64633


OFFICE and
EMERGENCY
NUMBERS

8 am - 5 pm
Mon - Fri
660-542-0360

5 pm to Midnight
Mon - Fri
660-542-1687

After Hours Emergency
Call 911
::  WATER DEPARTMENT


2016 Water Quality Report



 
CMU supplies water to its Customers from well's located south of Town. These well's are from 75 to 100 feet deep and supplies on average 1 million gallons a day. Water is distributed through the Town by 188,969 feet of pipe varying from 2 inch to 12 inch in diameter. CMU also supplies a Well site for the Missouri Departm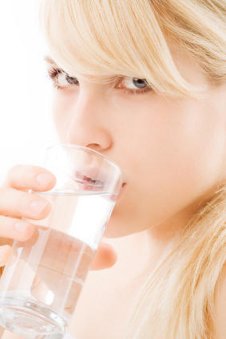 ent of Natural Resources for monitoring the area's underground aquifer. A Well Head Protection Plan and Ordinance was developed for the Town of Carrollton with the help of The Missouri Rural Water Association for protection of the Towns supply of water.
Water Service:
The Utility water service shall be a water pipe of adequate size and quality from the water main, together with valves and fittings complete with a meter and meter housing. This service shall terminate at the property line defined as the curb of the street or the edge of the street where no curb exist or at a point approved by the Utility. Service size of ¾ inch will be installed by the Utility inside the city limits. A charge of Three-Hundred and Fifty Dollars ($350.00) will be charge for a main tap. Service 1 inch will be installed by the Utility but with the Customer paying the total cost of the service at the same location. Services larger than 1 inch will be the responsibility of the customer and will be installed accordingly to Utility specifications.
Sub-Divisions:
The developer of a sub-division will supply all necessary maps, plats, street plans and profiles, storm and sanitary sewer plans and profiles , all necessary easements and other information that may be needed by the Utility in order that the necessary plans for the installation of the sub-division may be made and at no cost to the Utility. Water mains installed shall be no less then 6 inches in diameter. Mains will not be installed in streets unless pre-approved.
Cross-Connection Policy:
CMU has provisions that apply to all premises served by the potable water system CMU operates.
Sanitary Sewers:
Rules and regulations governing sanitary sewers come under the jurisdiction of the Carrollton Street Department and the Town Council of Carrollton, Missouri.